"Cats may be paying more attention to us than we thought based on the results of this study" Cat owners know that furry felines can have quite big personalities, and by big we mean kinda asshole-y, said in the most loving way possible. But a recent study found cats may be mimicking their owners' personalities, so I'm not sure what that says about me.
According to a study published earlier this year in the scientific journal PLOS One, felines may be mirroring owners' personality traits, particularly the stronger ones. The research was conducted by Nottingham Trent University and the University of Lincoln, surveying more than 3,000 cat owners in the U.K. and what they found was positively enlightening.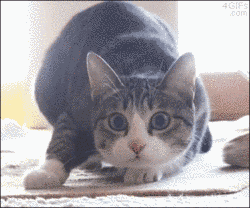 The survey measured owners using the Big Five Inventory (BFI) to assess: Agreeableness, Conscientiousness, Extroversion, Neuroticism, and Openness and found different traits were linked to different behaviors in cats, so if a respondent measured as very extroverted and sociable, so too was that owners' cat.